Immortal Jellyfish (Turrilopsis dohrni)
The immortal jellyfish (Turritopsis dohrnii) is a species of small jellyfish found in oceans around the world. It is named for its unique ability to transform back into its juvenile form after reaching maturity, effectively making it biologically immortal.
When faced with adverse environmental conditions or old age, the immortal jellyfish can undergo a process called transdifferentiation, in which it transforms its mature cells back into a juvenile state. This process can repeat indefinitely, allowing the jellyfish to essentially live forever.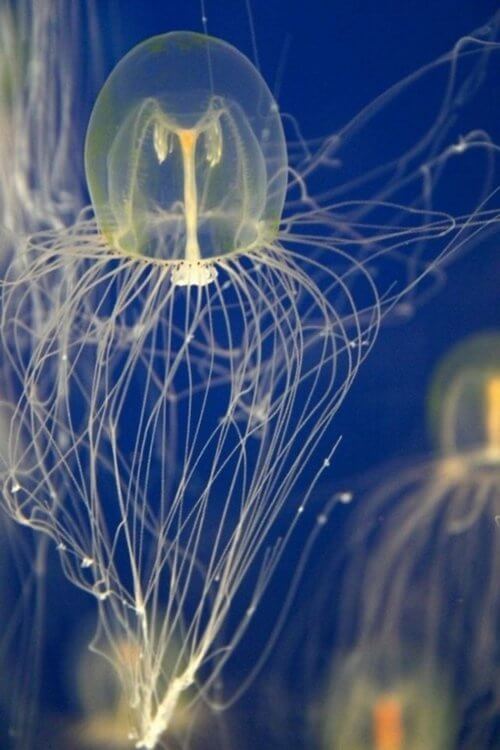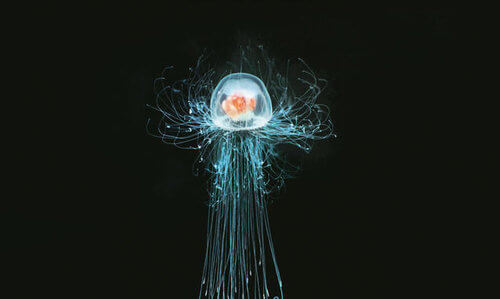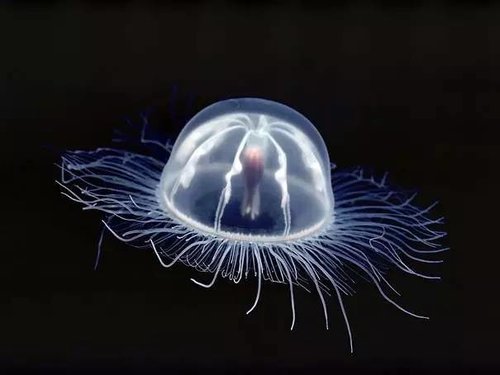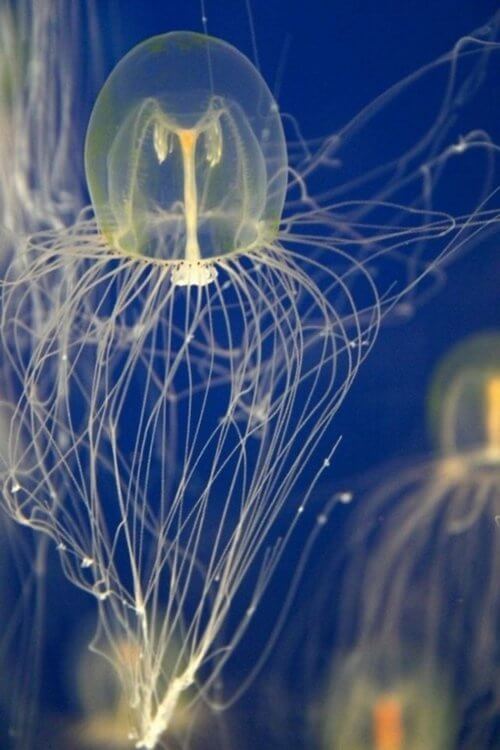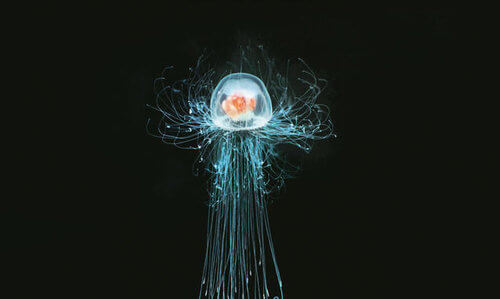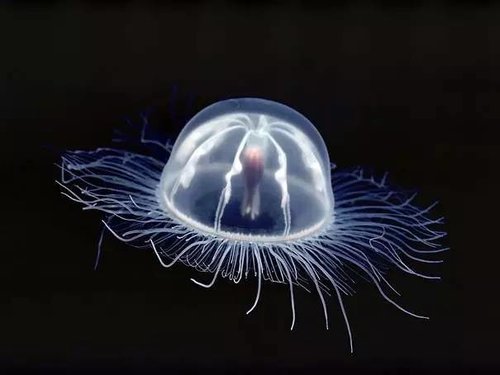 Harmful to humans: No
Distribution: Temperate to tropical sea worldwide
Maximum Bell Size: 10 mm ( 0.4 inch)
Life Span: Immortal
Feeding: small plankton
Temperature: 20-26°C (68 – °79F)
Care level: Hard