Japanese Sea Nettle (Chrysaora pacifica)
The Japanese sea nettle has a light- colored bell with a dark orange lines radiating from the centre of the bell of its edges. They have long tentacles which can be up to 10 feet long and cause skin irritation and a burning sensation if touched.
Relatively easy to breed and grow. Newly born ephyrae are already capable of feeding baby brine shrimp well. They grow well on feeding moon jellyfish and can catch a whole moon jellyfish after they grew to juvenile. They feed also feed on other types of food such as baby/adult brine shrimp, mysids and sea food shakes.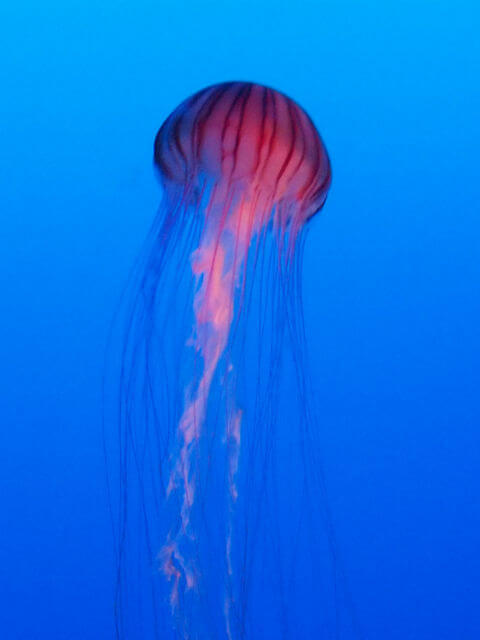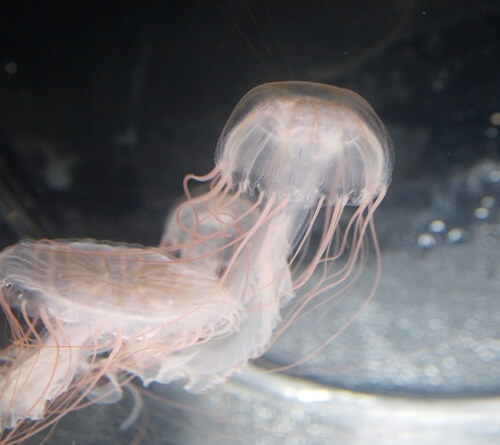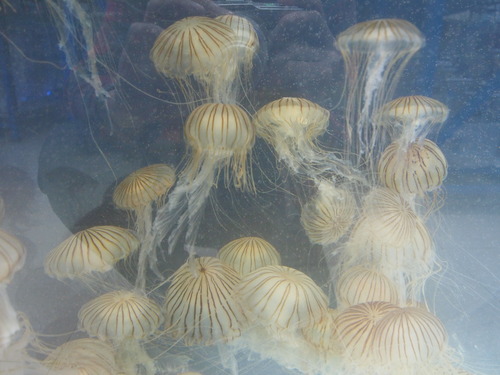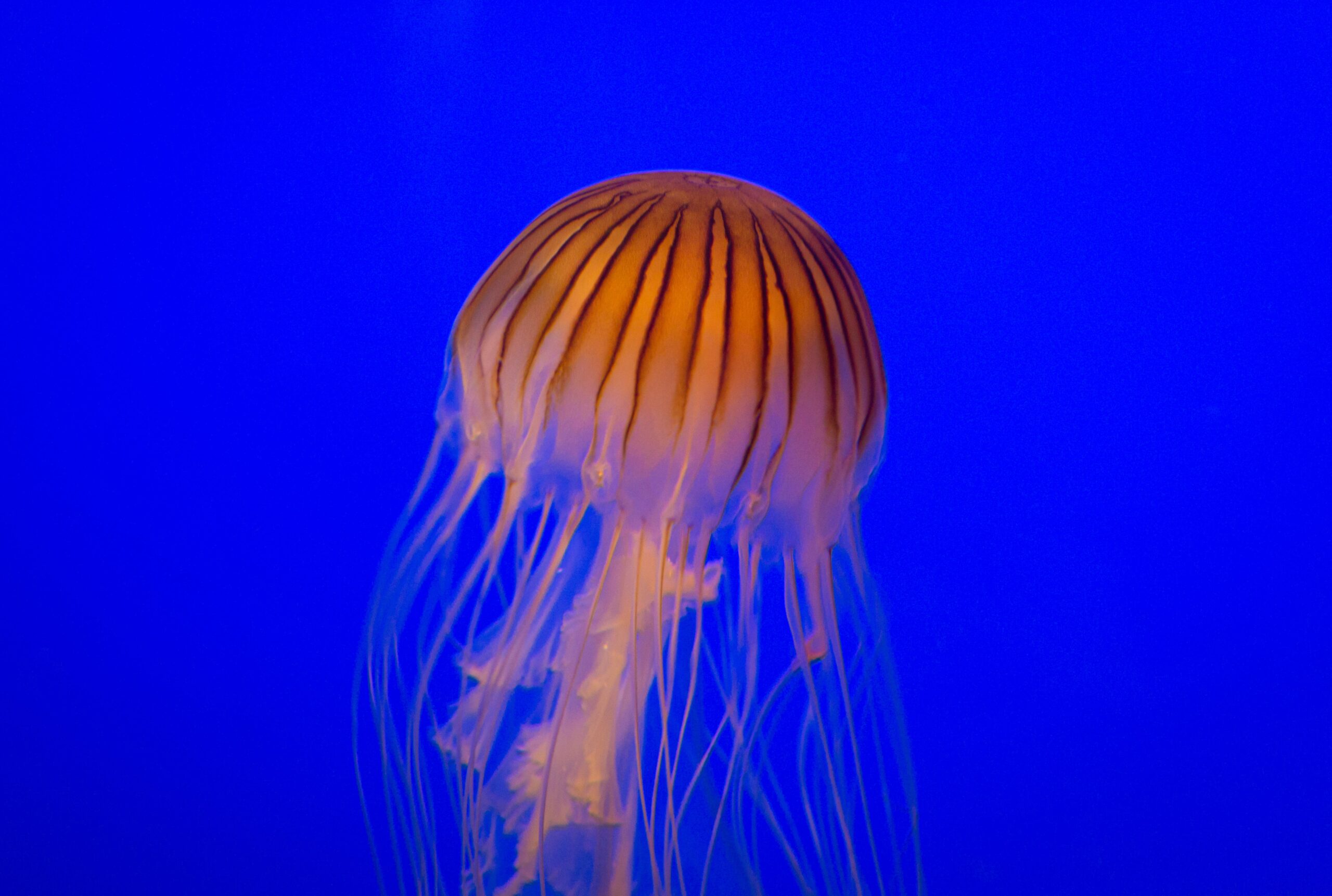 sergii-bozhko-Q_At8-BreWc-unsplash
taylor-boivin-EQtylXVEyNc-unsplash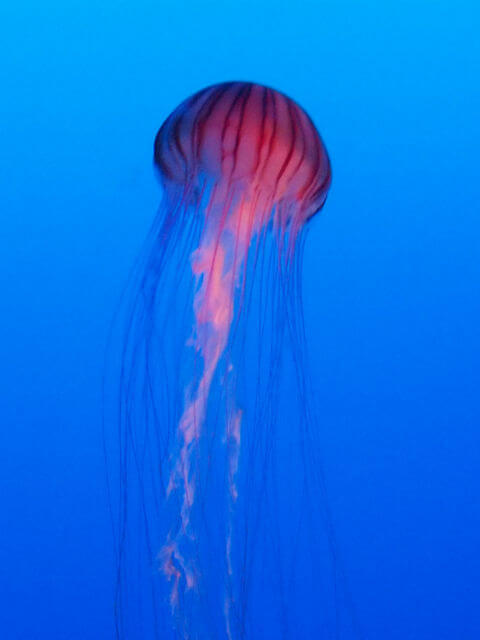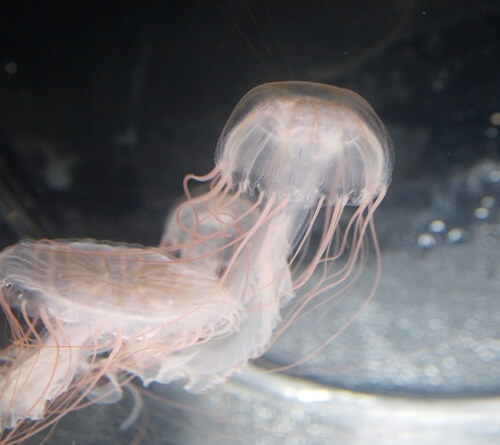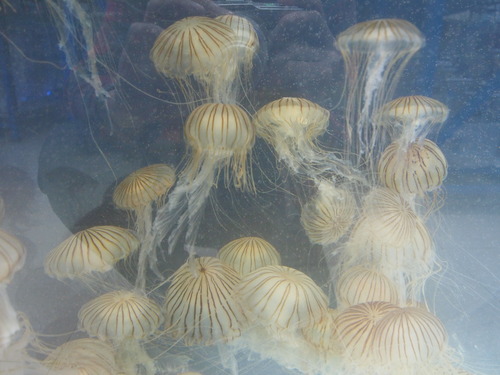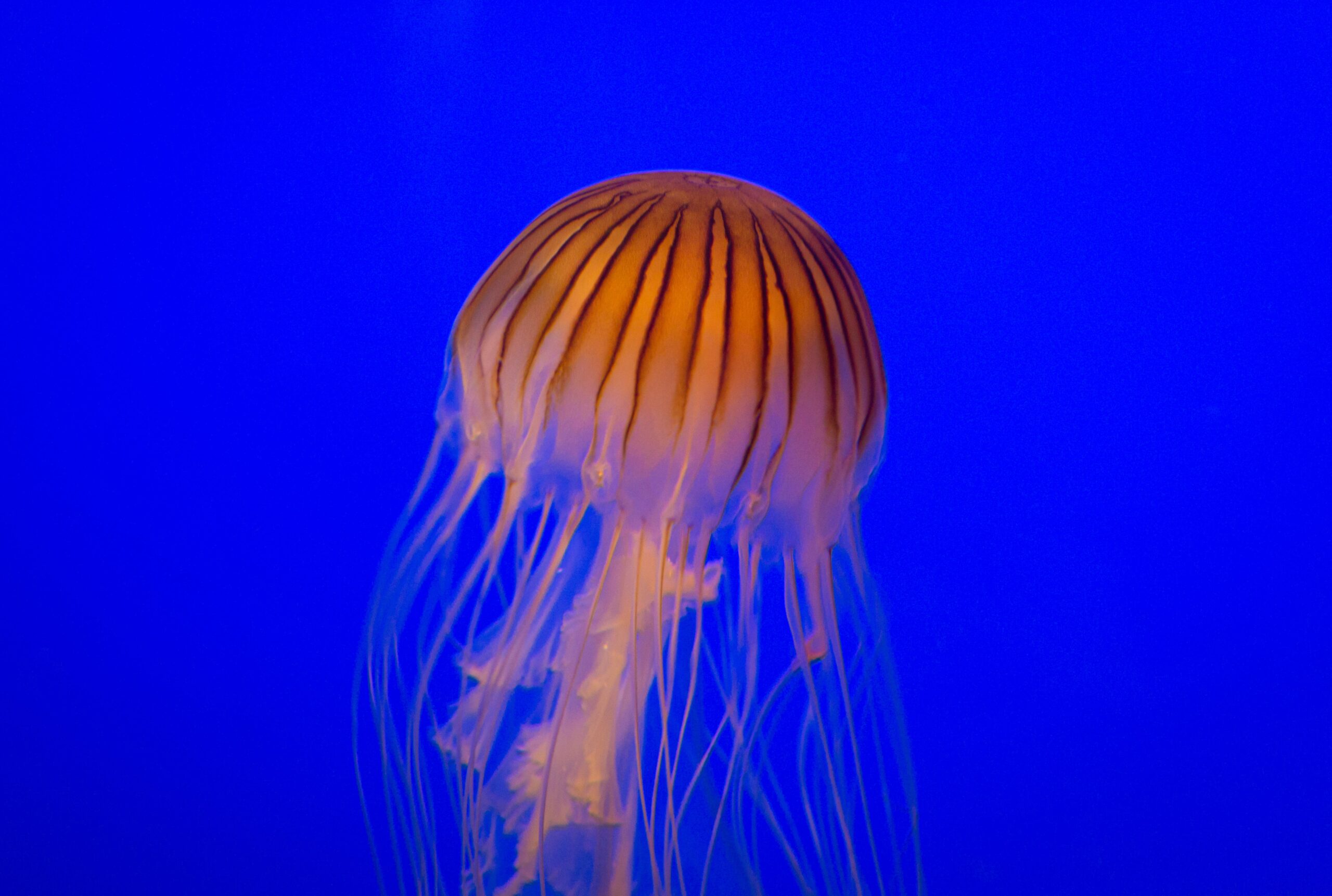 Harmful to humans: Partially – Stings from captive bred species are usually undetectable, however may cause irritation to those with sensitive skin
Distribution: Coastal sea of Japan
Maximum Bell Size: 30 cm (12 inches)
Life Span: 1 – 2 years
Feeding: Freshly hatched baby brine shrimp, adult brine shrimp, mysids, sea food shake, moon jellyfish, comb jellyfish
Temperature: 13-18°C (55 – 64°F)
Photosynthetic: No
Care level: Medium
Notes: The northern relative Chrysaora melanaster also has a similar striped pattern on the umbrella, but this can be distinguished by the fact that it has only 24 tentacles.