Upside Down Jellyfish (Cassioppea sp.)
Upside down jellyfish (Cassiopea sp.) is one of the easiest species of jellyfish as long as you can provide a good full spectrum light for their photosynthesis. They may not be the one you imagine when you think of jellyfish, as their life style is more like sea anemone, which stay on the sea bed pointing their tentacles upwards. They are easy species of jellyfish to keep because they do not require circular water flow like other jellyfish. Even though they do not swim so often, they consistently pulse on the bottom of the aquarium and look very attractive when they actually swim. They are tough and can live with a wide range of living environment conditions. They have a good colour variation from blue, green, yellow and pink.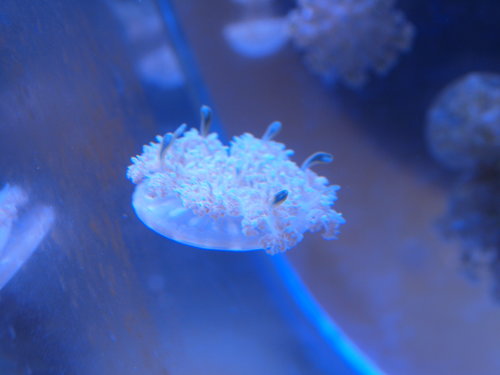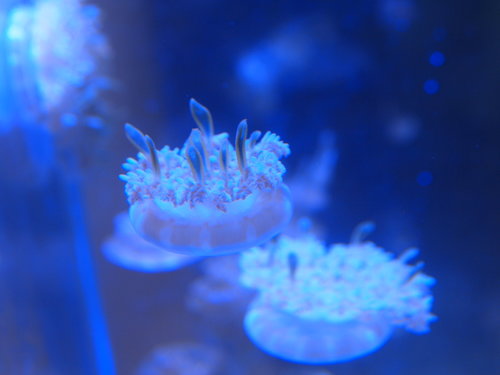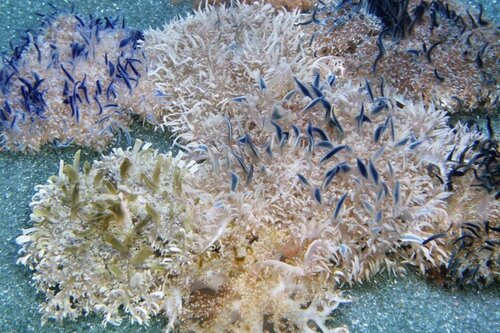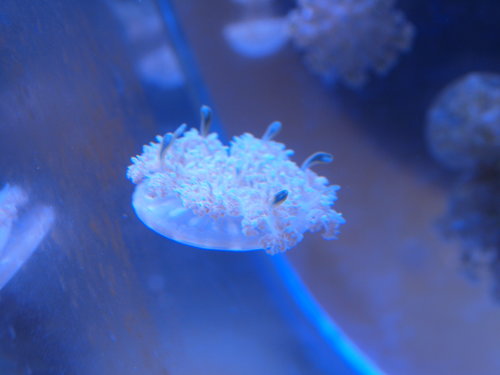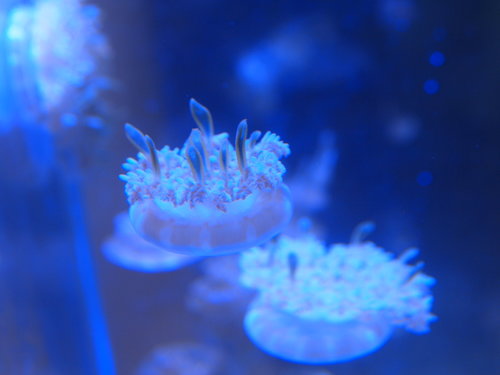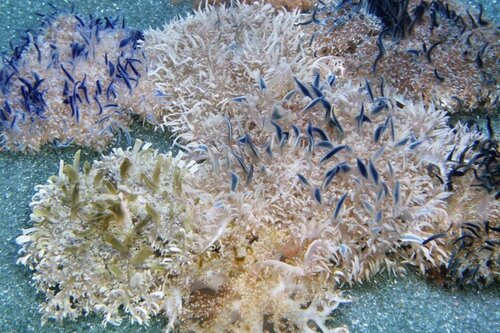 Harmful to humans: No

Distribution: Subtropical and tropical coastal regions around the world, including shallow mangrove swamps, mudflats, canals, and grass bets.

Maximum Bell Size: 30 cm (11.8 inches)

Life Span: 1 year

Feeding: Freshly hatched baby brine shrimp, coral reef food

Temperature: 24 – 28°C (75 – 82°F)

Salinity: 25-35ppt

Photosynthetic: Yes

Care level: Easy
Notes: Even though their energy requirements are mainly provided by the photosynthesis of symbiotic algae in their body, they still need to be fed. Feeding freshly hatched brine shrimp 1-2 times daily is recommended. They are strong swimmers and be able to keep them in suspension without any flow. If there is strong light from the top, they will stay in the water surface to enjoy the light.